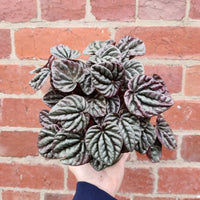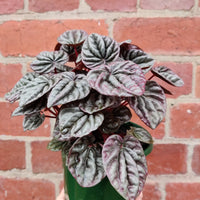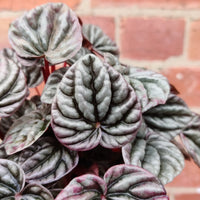 Peperomia Schumi Silver - 13cm Pot
Description
ParaProduct size
Pot diameter – 13cm

Plant care
Position
Grow happily in bright indirect light but the patterning of the foliage will be most striking when they are given just a little bit of shade. Prefer warm positions, give them shelter when the temp drops under 10 Celsius degree.

Watering
Water when the top 2-4cm of the soil in the pot dries out. Water less during winter.

Feeding
Balanced slow-release fertilizers are recommended during growing period (warmer months)

Repotting
Rarely need to repot as they love growing nice and compact. Only repot when they outgrow.

Pet-friendliness
Not toxic to dogs, cats and other pets.
Gift Wrapping
You can optionally add more value to your gift purchase with this Gift Wrapping service.
Other Information
Please see our Delivery Policy and Return & Refund Policy.
Still have questions? Please reach out to our team at 0415 943 707 (or support@foliahouse.com.au) and we're more than happy to assist.