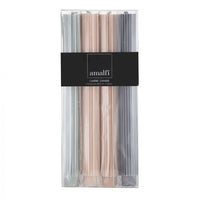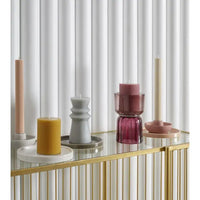 AMALFI RIBBED DINNER CANDLES SET/4 MULTI 2.7X2.7X25CM
Description
Product Type: Candle
Material: Parrafin Wax
Colour: Multi-coloured
Dimensions:  L2.7xW2.7xH25cm. 
This Amalfi Ribbed Dinner Candles Set/4 is both stylish and practical. Made from unscented paraffin wax, it has ribbed designs. Enjoy a flickering spectacle with up to 10 hours of burn time. Display around your home for a charming approach. Enrich your home with this Ribbed Dinner Candles Set/4 from Amalfi.


Gift Wrapping
You can optionally add more value to your gift purchase with this Gift Wrapping service.
Other Information
Please see our Delivery Policy and Return & Refund Policy.
Still have questions? Please reach out to our team at 0415 943 707 (or support@foliahouse.com.au) and we're more than happy to assist.