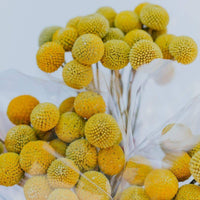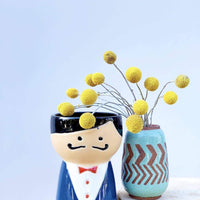 Billy Button - Dried flowers
Description
6-7 stems per bunch. These dried flowers can last up to a few years without changing color, perfect in a vase by themselves or in a dried flower arrangement.
Shipping

This product is shipped to Australia wide.
Gift Wrapping
You can optionally add more value to your gift purchase with this Gift Wrapping service.
Other Information
Please see our Delivery Policy and Return & Refund Policy.
Still have questions? Please reach out to our team at 0415 943 707 (or support@foliahouse.com.au) and we're more than happy to assist.