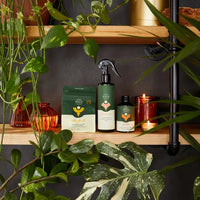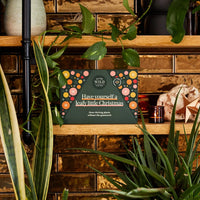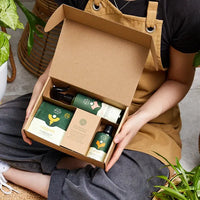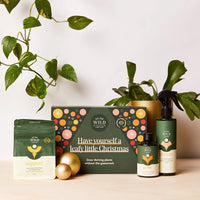 Essential Plant Care Kit - "We The Wild"
Description
Ingredients:
- Grow Concentrate: full of microbes, hormones and enzymes to stimulate growth.

- Protect Spray: Neem is combined with a special microbial blend to tackle even the trickiest issue. 

- Support Pellets: made from worms, it's the perfect root and soil builder.

How to use: 
- Grow Concentrate: add to your watering can every second time you give your plants a drink.

- Protect Spray: mist your leaves every 2 weeks or more often if there's an active issue.

- Support Pellets: dig into your top soil every 2 months or use when repotting.

Features:
-Safe for pets
- Suits all plants
-NASAA input for Organic Product. Cert. no. 5544M
-Australian made and owned.
-Odour free
Gift Wrapping
You can optionally add more value to your gift purchase with this Gift Wrapping service.
Other Information
Please see our Delivery Policy and Return & Refund Policy.
Still have questions? Please reach out to our team at 0415 943 707 (or support@foliahouse.com.au) and we're more than happy to assist.