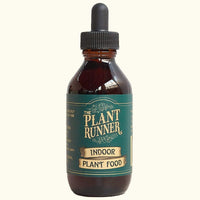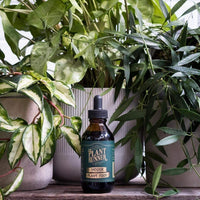 Indoor Plant Food - The Plant Runner
Description
Formulated especially for indoor plants w
ith an N:P:K ratio of 12:2:12, trace elements and seaweed, it provides a 
complete feed
 for your indoor plants.
Completely odourless, comes with its own pipette for measurements (1 pipette = 1ml). Each 100ml bottle will make up to 100 litres of plant food.
Application Rate: 
1/4 teaspoon (1ml) per 1 litre of water, as required.
Typical Analysis: Nitrogen- (N) 12% ; Phosphorus- (P) 2% ; Potassium - (K) 12%
Trace Elements: (B) Boron; (Fe) Iron; (Mn) Manganese; (Zn) Zinc; (Cu) Copper; (Mo) Molybdenum; (Mg) Magnesium; (Ca) Calcium; Plus Seaweed.
Safety Directions: Not for human consumption. Shake well before using; Keep out of reach of children & pets; Store in a cool dry space.
Gift Wrapping
You can optionally add more value to your gift purchase with this Gift Wrapping service.
Other Information
Please see our Delivery Policy and Return & Refund Policy.
Still have questions? Please reach out to our team at 0415 943 707 (or support@foliahouse.com.au) and we're more than happy to assist.