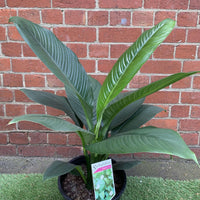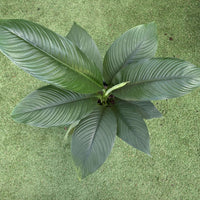 Madonna Peace Lily (Spathiphyllum Wallisii) - 25cm Pot
Description
Product size
Pot diameter - 25cm

Plant care
One of the most satisfying indoor plants to grow. Foliage is lush and the striking white flowers are long-lasting.

Ideal for adding months of color to offices, homes, and sheltered outdoor sites.

Grow in a warm, brightly lit position and moist well-drained soil. Feed with liquid fertilizer. Wipe the dust off leaves with a cloth moistened in water.

Caution: harmful if eaten. Skin & eye irritant.
Gift Wrapping
You can optionally add more value to your gift purchase with this Gift Wrapping service.
Other Information
Please see our Delivery Policy and Return & Refund Policy.
Still have questions? Please reach out to our team at 0415 943 707 (or support@foliahouse.com.au) and we're more than happy to assist.