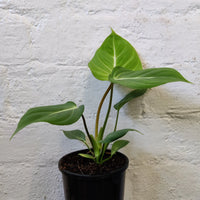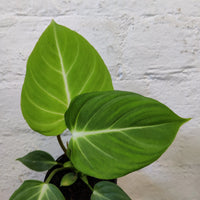 Philodendron Gloriosum - 10cm Pot
Description
Product Size

Pot diameter: 10cm. Total height: 25cm

Plant care
Position
The best light condition is medium indirect light. If the plant is exposed too much to direct sunlight, then its leaves will turn pale and loose its shiny green colour.

Water
It will need thorough water when you are planting it, in a new pot and after that, you just need to water when the topsoil is dry. Make sure that you allow the top soil to dry out before rewatering

Fertiliser
Feeding the plant with an organic fertiliser during spring or autumn is ideal. It will thrive in well-draining soil. Adding organic fertiliser to the soil during spring will help in lush green foliage.


Gift Wrapping
You can optionally add more value to your gift purchase with this Gift Wrapping service.
Other Information
Please see our Delivery Policy and Return & Refund Policy.
Still have questions? Please reach out to our team at 0415 943 707 (or support@foliahouse.com.au) and we're more than happy to assist.