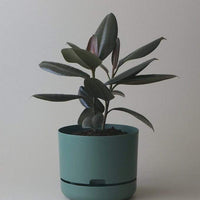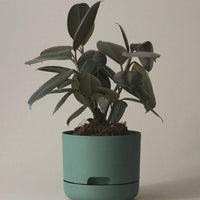 Self-watering Plant Pot Dark Moss
Description
Product Type:
Mr.Kitly Self-watering Pot.
Colour:
Dark Moss
Dimensions:
Extra Small 170mm - W170mm x H145mm - 100mm planting depth
Small 215mm - W215mm
Medium 250mm - W250mm x H210mm - 150mm planting depth
Large 300mm - W300mm x H255mm - 180mm planting depth
Extra Large 375mm - W375mm x H310mm x 230mm planting depth
NOTE: Plants are NOT included
Gift Wrapping
You can optionally add more value to your gift purchase with this Gift Wrapping service.
Other Information
Please see our Delivery Policy and Return & Refund Policy.
Still have questions? Please reach out to our team at 0415 943 707 (or support@foliahouse.com.au) and we're more than happy to assist.