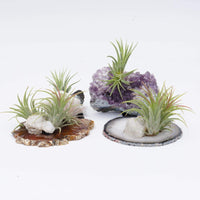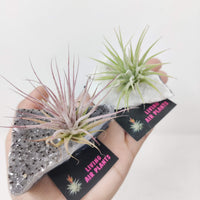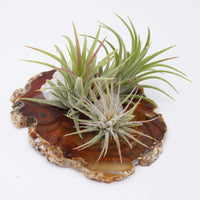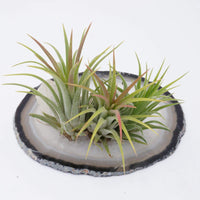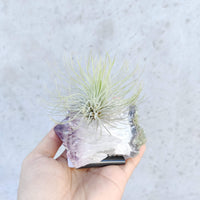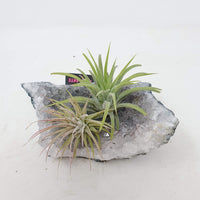 Tillandsia Air Plants on Crystal
Description
WATER
Mist the plant every 4-5 days with 2-3 sprays. Soak it in water for 30 minutes once a month.
LIGHT
Bright filtered light is the general rule, and the higher the humidity of the air the higher light will be tolerated.
TEMPERATURE
Protect them from frost. Optimum temperature range for Tillandsia is 10 - 32oC.
PET FRIENDLINESS
Air plants are non-toxic to dogs and cats.
SHIPPING
30km from Melbourne CBD

Gift Wrapping
You can optionally add more value to your gift purchase with this Gift Wrapping service.
Other Information
Please see our Delivery Policy and Return & Refund Policy.
Still have questions? Please reach out to our team at 0415 943 707 (or support@foliahouse.com.au) and we're more than happy to assist.